What is a SUPERfood?
"Superfood" is a coined term that is used for foods that possess numerous and high quantities of health benefits!  All whole foods contain specific nutrients.  These nutrients come in the form of macronutrients, vitamins, minerals, antioxidants, etc. that the body needs.  Some foods, spices, and herbs have multiple health benefits which increases their desire and appeal.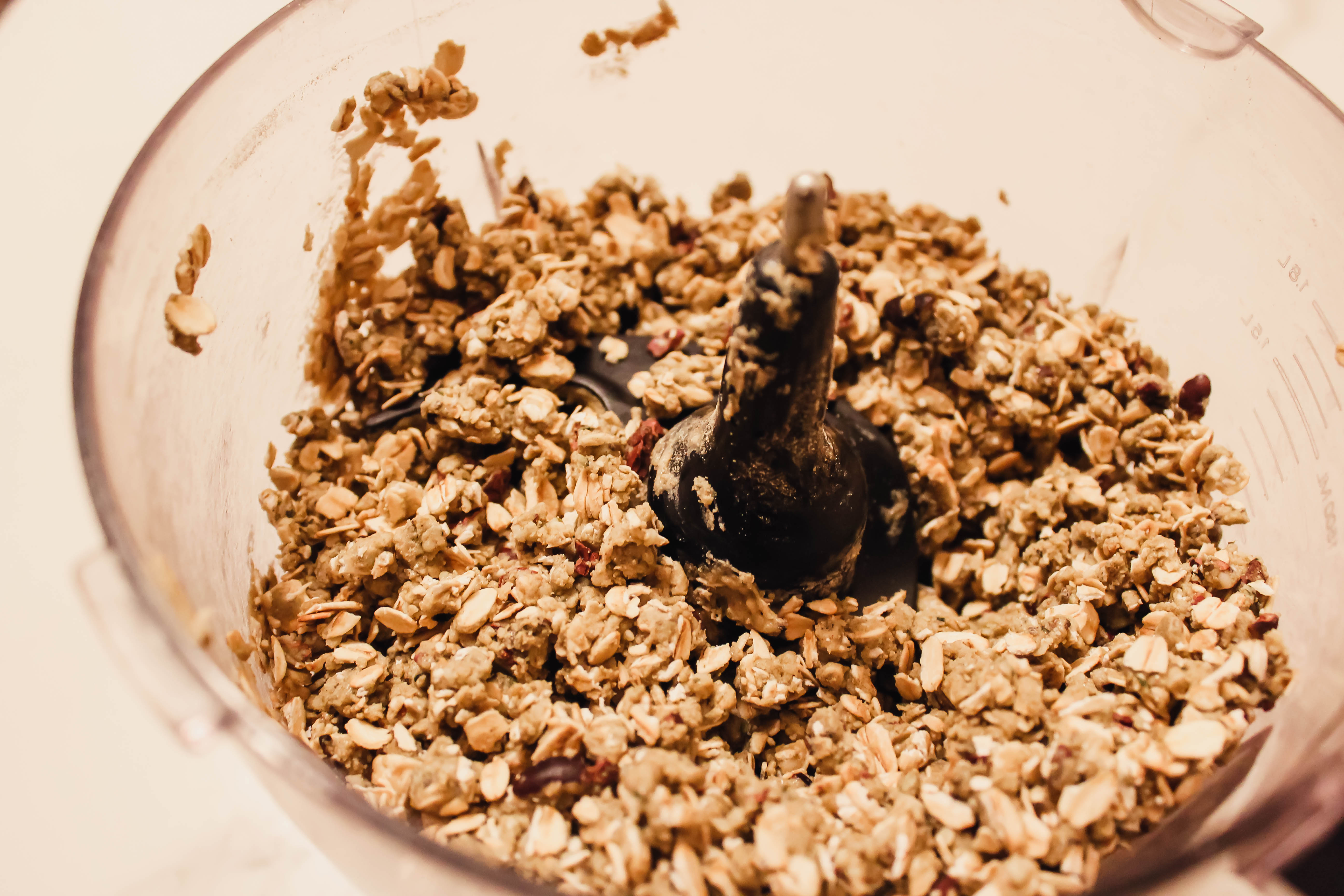 When I was creating a "power ball" snack I wanted to load it up with a couple superfoods to really pack a punch.  This recipe isn't rich in a chocolate, sweet, or savory taste.  I'll save another recipe for that 😉  In this recipe I incorporated a plant based protein powder along with hemp hearts that naturally provide protein too.  You have a lot of healthy fats coming from the raw cashew nut butter, coconut oil, and chia seeds.  True to superfood nature chia seeds are packed with antioxidants, vitamins, and minerals.  The cacao nibs provide 40 times more antioxidants than blueberries and are also a great source of magnesium!  These little guys will help you burn fat too.
Oats are known for their beta-glucans, a type of carbohydrate.  These beta-glucans are known for helping regulate blood sugars.  Oats are also high in fiber, manganese, molybdenum, and phosphorus.  Cinnamon has a ridiculous amount of health benefits.  Commonly known to for its positive effect on regulating and promoting healthy blood sugars!!  Cinnamon has polyphenols, phenolic acid and flavonoids aka antioxidants.  These antioxidants help decrease inflammation.  Maca is another one of those adaptogens, which you can read more about here!  Essentially, adaptogens help the body manage stress better while supporting hormones and energy levels. 
Enjoy an energy packed superfood fat ball that is sure to give your body lots of yummy nutritious support!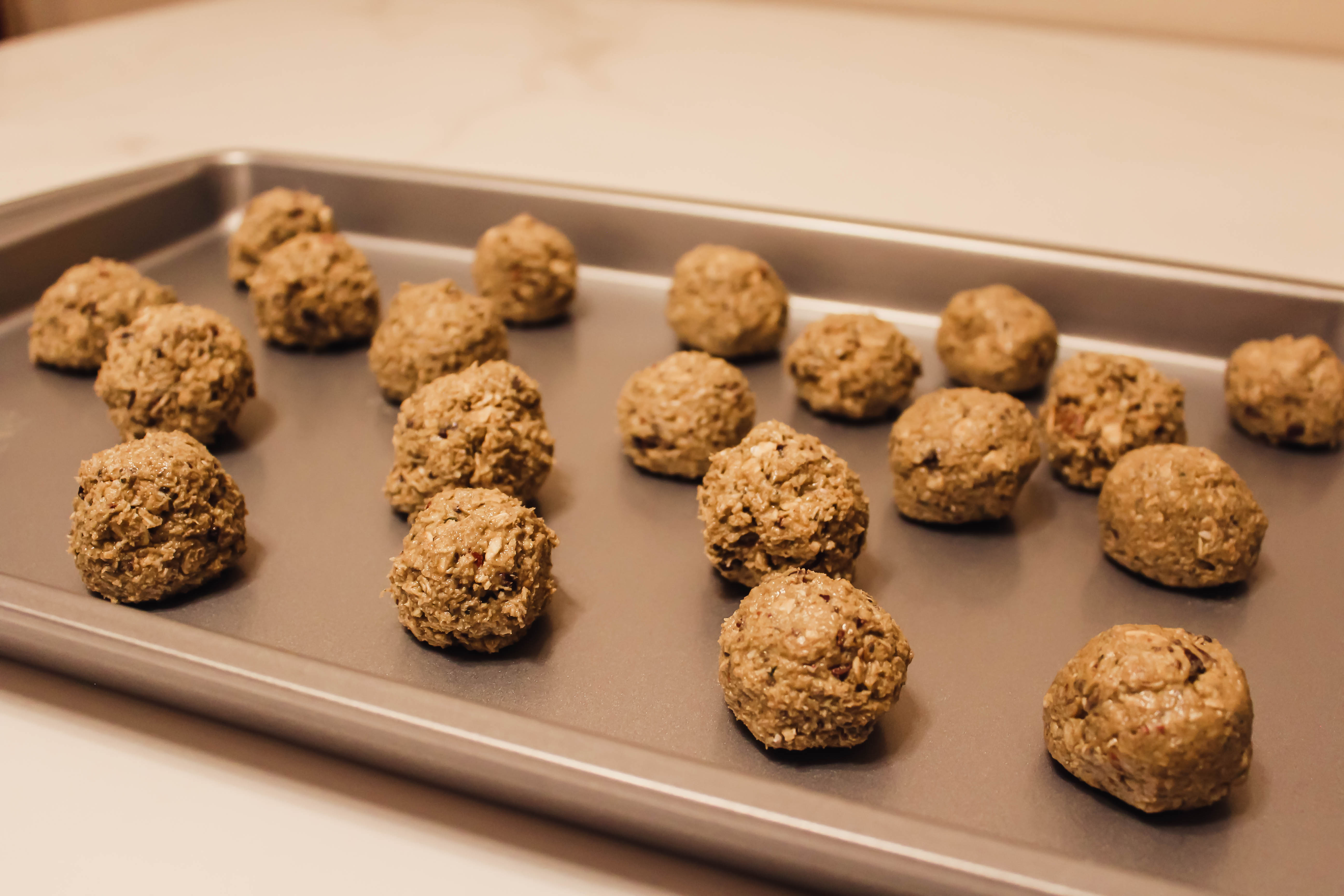 Ingredients
Instructions
Combine all ingredients EXCEPT coconut oil into your Ninja or food processor. If you are using a Ninja, use the dough blade!
Blend thoroughly
Add 1 Tbsp. coconut oil and check consistency. Too much coconut oil will make the mixture feel "sticky". Adjust accordingly and add more if it doesn't stick when making the balls.
Roll into small 1 inch x 1 inch balls.
Store in fridge!
https://enlightenthislife.com/superfood-protein-balls/
www.enlightenthislife.com
References
Dhuley, J. N. (1999, March). Anti-oxidant effects of cinnamon (Cinnamomum verum) bark and greater cardamom (Amomum subulatum) seeds in rats fed high fat diet. Retrieved February 14, 2018, from https://www.ncbi.nlm.nih.gov/pubmed/10641152
Martínez-Cruz, O., & Paredes-López, O. (2014, June 13). Phytochemical profile and nutraceutical potential of chia seeds (Salvia hispanica L.) by ultra high performance liquid chromatography. Retrieved February 14, 2018, from https://www.ncbi.nlm.nih.gov/pubmed/24811150
Oats. (n.d.). Retrieved February 14, 2018, from http://www.whfoods.com/genpage.php?tname=foodspice&dbid=54
Rao, P. V., & Gan, S. H. (2014). Cinnamon: A Multifaceted Medicinal Plant. Retrieved February 14, 2018, from https://www.ncbi.nlm.nih.gov/pmc/articles/PMC4003790/
Tohi, W. (2013, July 13). History of cacao. Retrieved February 14, 2018, from https://www.naturalnews.com/041178_cacao_history_chocolate.html#