Quarantining, or as I like to call it these days my 'quarantini', has allowed me time to really get after some to-do lists around my apartment. Organizing and cleaning out my pantry was one of those checks on the list! Of course I found a couple expired canned goods and by that…I mean three cans of expired organic pumpkin puree. We all tend to get a little pumpkin crazy come fall, amirite?!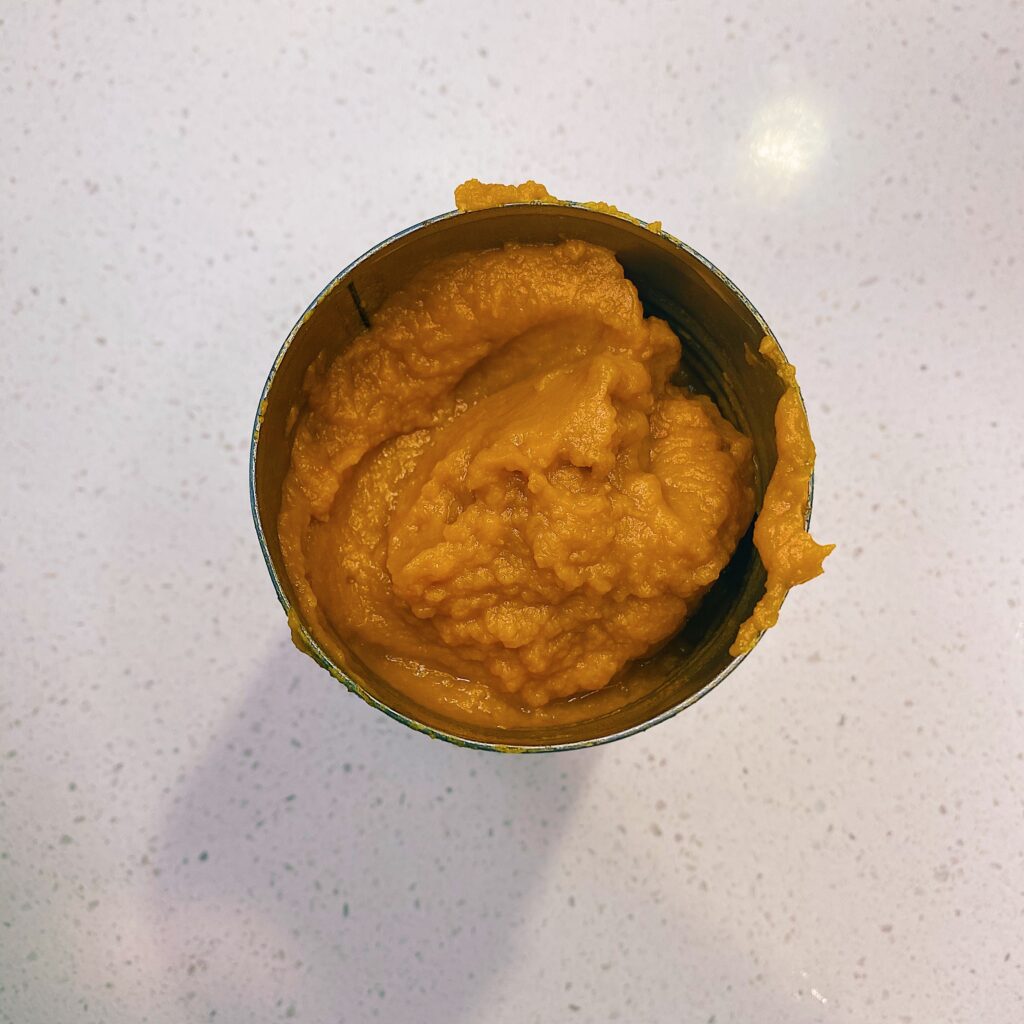 Putting expired pumpkin puree in my coffee cake recipe ehhhh, no thanks, but making a beautiful face mask out of it I will do. Pumpkin has quite a few benefits that the face will love! It is naturally high in Vitamin A, Vitamin C, Vitamin E, and antioxidants. Those three ingredients are phenomenal for improving texture aka anti-aging. Pumpkin is full of vitamins and enzymes that will also help exfoliate on a micro-level. So, needless to say, don't be so quick to toss your pumpkin puree and all its powers.
3 Pumpkin Mask Recipes
Pumpkin + Bentonite Clay
Bentonite clay may one of my FAVORITE ingredients to incorporate in a mask. Why? It has super powerful detoxing properties. Toxins, chemicals impurities, or heavy metals present will bind to the clay and be removed. You can read more about all its benefits here! Lemon juice contains citric acid which is a type of AHA. Combined with pumpkin (its benefits) and the organic acidity of lemon, it's quite the magical mask.
KEY THINGS TO REMEMBER: clay loses its effectiveness when it comes into contact with metal, so
DO NOT

mix with a metal spoon or store in a metal container. A plastic or wooden spoon is the way to go here!! Feel free to double or triple the recipe if you want, and make sure to refrigerate afterwards.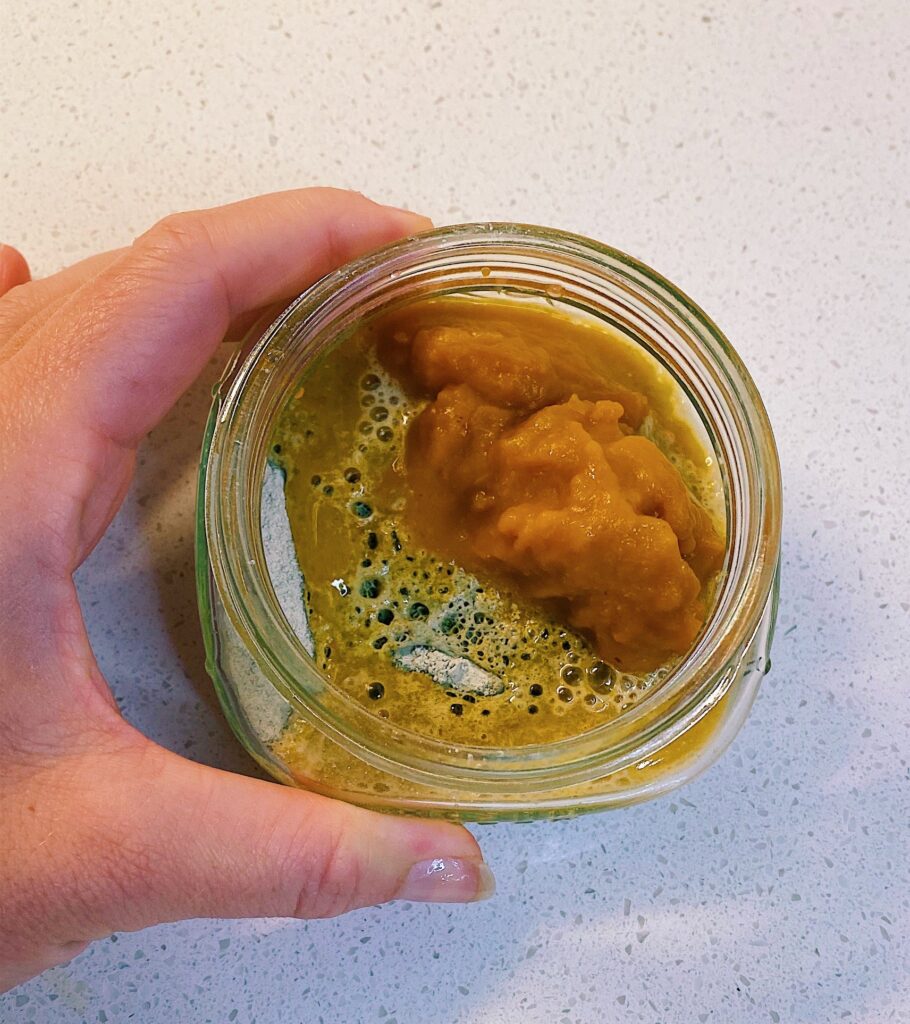 Pumpkin + Oatmeal
Anyone else remember taking an oatmeal bath when they had the chicken pox as a kid?? Oatmeal helps reduce inflammation, it provides a very gentle exfoliation even for super sensitive skin types, and helps lock in moisture. For the recipe I'd recommend throwing it blender, coffee grinder, Ninja, etc. to ground it up a tad. Cane sugar helps round this recipe out real nice. A natural derivative of cane sugar is glycolic acid!! Glycolic acid is part of the AHA family as well and one of the BEST forms of exfoliation.
3 Tbsp. Pumpkin Puree
3 Tbsp. Oatmeal (preferably ground)
1 Tbsp. Raw Cane Sugar
Pumpkin + Honey
The final recipe is also consists of a three ingredient punch! Honey has long been used to help fight off infections and boost the immune system. Manuka honey specifically is bursting with health benefits. It may best be known for its antibacterial/microbial properties. It is extremely soothing and nourishing for anyone with skin conditions especially eczema, acne, and burns. Did I mention it has anti-inflammatory properties too?
It wouldn't be a proper mask without a little natural AHA thrown into the mix too! Fresh squeezed orange juice is citric acid. Perks of citric acid include: pH balancing, astringent properties, increased moisture, and exfoliation.
3 Tbsp. Pumpkin Puree
2 Tbsp. Honey (preferably Manuka or local honey)
1 Tbsp. Fresh Squeezed Orange
** masks are all about the consistency**
These three recipes are very S I M P L E, on purpose! Feel free to get spicy with it and modify for your liking. Adding a couple drops of essential oils if the ones you have at home compliment the recipe is a fabulous start. Just remember not all oils should be applied topically, so do your homework ;).