Soothing Self-Care Sundays!
Sunday's truly are the universal day for self-care!  I think every day is an opportunity to love our body's and show ourselves self-care.  Whether that is choosing healthy food options, getting up that extra 15 minutes early to have a quiet time and meditation, or making it to the gym after work…these are just a couple common ways to show our body a little love and care!  We somehow get hooked on Sunday's as the one day to really focus on it!  But guys…every day is an opportunity to create healthy habits and to love ourselves and others!!
Sunday is the day of rest after all, so throw your feet up and throw on this soothing mask while you wind down from an amazing weekend!  P.s. this mask is equally amazing on all other nights of the week.  I used the below combination of essential oils, but if you don't have any handy…a simple clay and ACV mix will work too!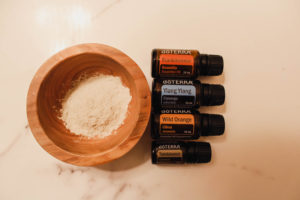 Clay has some really cool properties!! So many so that I created it's own blogpost and you can read more about it here.  The basics to know are this:  Bentonite clay helps pull out toxins from the skin because of it's amazing electrical properties.  It also helps purify the skin when used topically.  This clay is also extremely rich in minerals and 100% natural.  The kind I recommend and use is THIS ONE and it has lasted me quite awhile!  It is high quality and safe to use internally if you wish to use it that way too!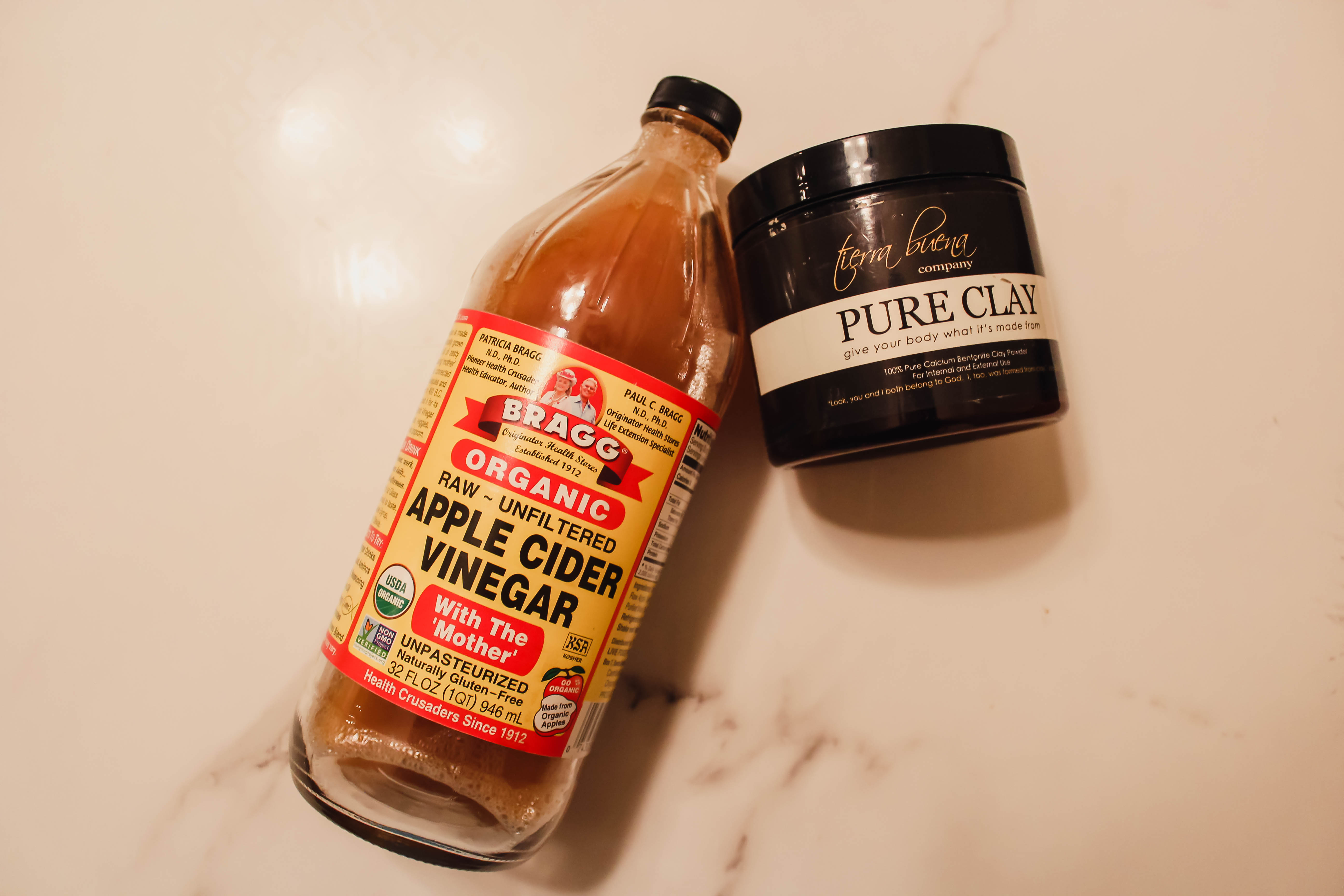 Ingredients
A glass container with a tight seal or a small mason jar & band will work too!

A non-metal spoon for mixing

1/2 cup Bentonite Clay
1/2 cup Organic Apple Cider Vinegar
4 drops of Frankincense
4 drops of Ylang Ylang
3 drops of Wild Orange
3 drops of Sandalwood
Instructions
Place Bentonite Clay in your glass jar
Slowly pour in the Organic Apple Cider Vinegar while stirring with your wooden or other non-metal spoon. Fizzing is totally normal. Keep stirring.
Once the dry and liquid parts are combined add in the essential oils and blend thoroughly
It should resemble a smooth mask-like texture. If it does not, you can add more clay or ACV to reach desired consistency
Finger paint on the mask to your face, neck, chest, shoulders, back, or any area you wish. Avoid sensitive areas and keep out of your eyes.
Leave on for +/- 8 minutes or until it starts to dry and crack on your face.
Make certain to store in an airtight container or mason jar with its metal band so your mask won't dry out!
https://enlightenthislife.com/soothing-clay-mask/
www.enlightenthislife.com